Let me guess.
You've got a great little business, but it's not growing the way you'd hoped. In fact, some days it feels like you're stuck in reverse, while the competition races past on the new digital highway.
What you need is a full-throttle, small-business marketing plan – a roadmap to success that'll get you back on track.
But you're not a marketer. How are you supposed to know where to start, especially when every dollar counts?
You start right here.
Pull up and idle a while, while I walk you through this ultimate guide for small business marketing.  It's packed full of doable online and local marketing ideas that won't break the bank. Plus, step-by-step instructions for a simple, but essential marketing strategy every small business owner needs.
And there's an easy-to-compile, bonus marketing plan template at the end that'll really get your motor running!
Why Most Small Business Marketing Strategies Don't Work
I bet you've Googled 'how to write a marketing strategy'.
How did that go?
Most advice assumes you've got abundant time and resources, and you understand concepts it can take skilled marketers take years to master.
It's why small buiness owners usually fall at the first hurdle. The thought of having to compile a marketing strategy is too daunting.  Instead, they roll out their small business marketing ideas with no direction or goals.  And that's even worse.
Having a solid marketing plan is essential. But it doesn't have to be an ordeal.
I'm going to show you how to pull it together in 5 simple steps.
The Essential (and Simple) Small Business Marketing Plan Anyone Can Compile
The most important thing about your marketing plan is that it's realistic and doable.  So, I'm going to cut the jargon, and give you the most practical advice I can.
At the end of this post you'll find a link to your bonus Small Business Marketing Plan Template, which has easy-to-follow instructions and examples to guide you through this 5-step process:
1. Know Your Audience
Sophisticated marketing strategies are based on robust customer, or audience, research. Which is fine if you've got access to detailed data and you know how to use it.  Most small business owners don't.
But you still need to do some research. The good news is, you've probably done most of it without realizing.
You see, first up you're going to create a 'Buyer Persona'.  Yeah, I know, I promised to cut the jargon, but the definition for this one is very simple: 
And I bet you already know heaps about your existing customers, right?
So, you're halfway there.
If your business is new, and you don't yet have customers, don't worry.  It's all covered in the marketing plan template.
Why is this step important?
Your marketing has to resonate with your potential customers to work, which means you need to understand what makes them tick. That's what a 'Buyer Persona' does.
A good buyer persona lets you crawl inside your customer's head and deliver engaging messages to drive sales. Without it your marketing will always be more miss than hit, which is why this is the crucial first step in your plan.
2. State Your Mission with a Well-Crafted Elevator Pitch
Your mission statement (or elevator pitch) should state what your business is about and why people should choose you.
Why is this step important?
Do you know what people most want from you?  (Hint: It's not your product or service.  They can get that from your competitors.
Most people have a desire or problem and they need to find someone they trust enough to solve it. But shopping around and making a buying decision can be time-consuming and even stressful – what if they get it wrong?
So, what they want is someone to persuade them they've found the solution and they can stop looking. That's the job of your marketing, and at the epicenter of your marketing is your mission statement.
Like this:
3. Decide on Your Goals
What are your goals?  What do you want to achieve? More income, more profit, more time to spend with the kids?
Write them down, and be specific.
Why is this step important?
Without goals, your marketing plan is like a ship without a rudder, floundering around in the waves of nowhere.
Spell them out, and make sure they're realistic and achievable. Don't aim for a 50% increase in customers if you can't service them.
And include timelines, but be sensible about what you can achieve during the period covered by your marketing plan.
4. Choose Your Marketing Channels and Tactics
Now it's time to start planning the marketing channels and tactics you're going to use to persuade people to buy from you.
Why is this step important?
Marketing is about reaching the right people with the right message, at the right time.
You're not always going to hit the bullseye, and sometimes it's hard to know what did. The important thing is that you get out there and try. Then measure, refine, and repeat what you know is working.
However, there is a way to put some strategic reasoning behind your choices and give yourself a fighting chance of getting it right first time.
The Marketing Plan Template provides more detail about how to select the right channels and tactics. And, of course, I've included 41 ideas in this post for further inspiration.
5. Set Your Small Business Marketing Budget
You need to set a budget for your marketing and measure your return on investment to understand what works and what doesn't.
Why is this step important?
If you don't have a dedicated marketing budget, other business expenses will always take priority. Before you know it, there'll be nothing left in the till when you really need it.
But if you allocate a dedicated budget, you stand a chance of bringing your marketing plan to life and achieving your goals.
A budget also helps you identify what you can outsource, and it's like a set of brakes that stop you spending more than you can afford.
There you have it. The 5 basic steps to create a small business marketing plan. Easy, right?
Now, download the template and start planning. And when you get to Step 4, here are 41 ideas to help you plan the right channels and tactics for your business.
Let's start with online marketing.
Online Marketing for Small Business:  20 Insanely Useful Ideas and Resources (When Every Dollar Counts)
As a small business, you can't ignore the internet.  But are you making the most of it?
Here are 20 of my favorite small business online marketing tips, many of which you can action right now for free (or close to it).
First up, the mother of internet marketing: Your website.  Nowadays, not only do most small business customers expect you to have a website, they will consider you less professional and credible if you don't.
But having one isn't enough. Here's how to turbocharge your website.
1. Make Your Website Go to Work Instantly
If you're not telling visitors what's in it for them instantly, they're unlikely to stick around.  Maximize the space 'above the fold' (the top half of the page) to immediately spark their interest.  Missinglettr is a great example. 
3. Make it Easy to Navigate
There's nothing more annoying than getting lost in a multi-layered website. Plus, it makes it harder for search engines to index your content, which means your site won't rank well.
Tips: 
Link your logo to your home page

Keep your navigation intuitive
Use simple page titles
Limit the number of pages in your main navigation panel

Try to avoid drop-down menus.
Delta Millworks does it beautifully.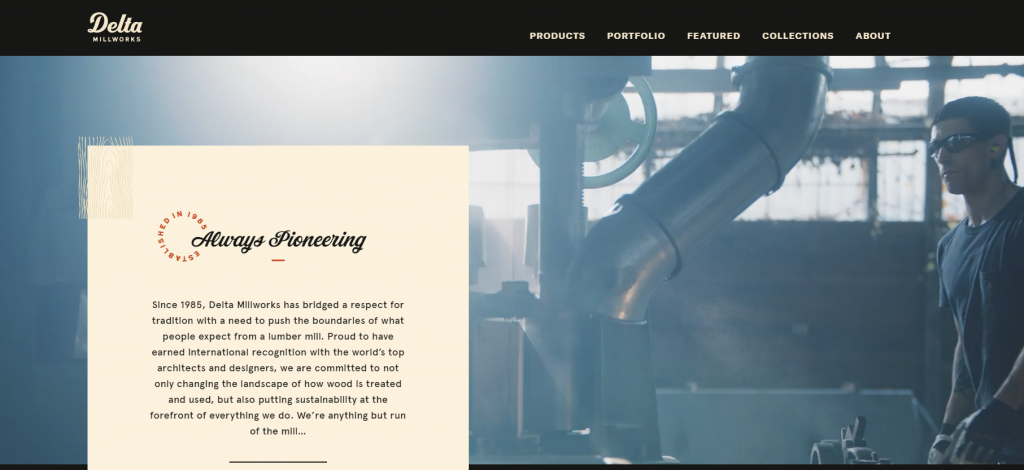 4. Speed Up Your Loading Time
Did you know 53% of visitors leave a site if it takes longer than 3 seconds to load? Here's what makes your site load quicker:
Simpler design
Less components
Compressed images and text
Test

your site's load speed, then pay someone tech-savvy to make the improvements you can't.
5. Write for Humans 
We all know you need to please the Google gods with SEO tactics, but first, you need to write for humans. 
And you know what humans do on websites? 
They skim. 
They're looking for answers to their questions and they don't want to wade through oceans of jargon-laden text. 
They want you to get to the point and do it with personality. Like this page by Method. Who knew you could make cleaning products so appealing? 
6. Optimize Your Site for SEO
SEO stands for Search Engine Optimization, and Google is the big daddy of search engines.
Google has a rapidly changing set of rules (an algorithm) that ranks your site based on numerous factors. So numerous, not even the people at Google know exactly what they are at any one time.
So how is a small business owner like you expected to know?
You're not.
However, there are some factors in your control that make a big difference to your site's performance: 
The uniqueness and freshness of your content
Your loading speed
Compatibility with mobile devices.
The usefulness and relevance of your content, (delivering information your customers are looking for.) Which means you need to understand the importance of keywords.  Start with this post (Beginner's Guide to SEO

) and the free keyword research tool at

UberSuggest

.

 
Resources:
7. Build Your Email List
An email list is one of the most cost-effective ways for small businesses to reach prospective customers. It essentially creates a direct and personal line of communication the customer initiated.
First, you need an email marketing platform. MailerLite is a good starting point and it's free. This is where you store customers' addresses, design professional-looking emails or newsletters, and automate the delivery of your campaigns.
Here are some of the ways you can build an email list:
Create a sign-up form on your website, for a blog or newsletter subscription.
Promote your newsletter in your email signature.
Offer free downloads like eBooks or guides, like this:
Use pop-ups to make special offers on your site, like a 10% discount on first purchase.
Offline, collect business cards in-store for a weekly prize draw.
8. Weaponize Your Email Marketing
Now you've got an email list, it's time to use it. Here're the best tips I know to boost your email marketing campaigns.
Write a zinging subject line. If you can't get them to open your email, it's wasted.
Include a call to action (CTA).
Make your message relevant and
useful.
Resources:
9. Master Social Media Marketing for Small Business
Having a social media page is almost as essential as a website. But here's the big difference: You have to update it regularly. Like several times a week.
So, don't set up 5 different accounts if you can't manage them. Start with Facebook, learn how to use it effectively and expand to other platforms when you've mastered the last one.
There are some great tools out there to help you with planning and scheduling your social media posts. Start with one of my recent favorites: Milanote. It's an infinite canvas designed to feel like working on the wall of a creative studio. When you're ready to start putting together your posting schedule, you can use Milanote's built-in Social Media Calendar template to organize your week, before using a scheduling tool like Social Sprout to make it official.
6 golden rules for using social media:
Social media is not a sales platform. It's about building your brand through relationships.
Be purposeful. Review the goals in your marketing plan and align your activity to one or more of these.
Start conversations. Facebook will reward you for interesting content that sparks interaction. But if no one responds to your posts, they won't appear.
Be visual. People love images and videos.
Be real. Show your personality and be authentic.
Be helpful. If people ask questions, answer them.  Aim to add value to your customers' lives.
Resources:
10. Publish Google Worthy Content
Producing great content takes time and effort. But Google has clearly stated it expects websites and blogs to focus on quality content if they want to improve organic rankings.
This post details what Google considers to be the key features of great content (and it's worth noting that Facebook and other social media platforms are moving in the same direction when it comes to rewarding great content with higher rankings.)
Here's a final tip:  When your well of inspiration has run dry, try recycling or repurposing your old content, or boosting your most popular social media posts.
Resources:
11. Discover the Power of Video
Video is fast becoming one of the most popular marketing tools for small businesses. While shooting a video doesn't have to be expensive (you can use your cell phone nowadays), you need to think about the purpose of your video and how it's going to reflect on your business.
If your business character is quirky and informal, then use your phone. But if you're going for top-end customers with high priced products or services, I would recommend you talk to a video production expert.
Resources:
12.      Set Up 'Google My Business'
Google My Business is a free service every small business in a local area should jump on.
You've probably seen the listings when you've Googled 'hairdressers', for example. Up pops a map with all the hairdressers near you, which appears before all the organic rankings.
And get this: 46% of all Google searches are seeking local information, so you'd be mad not to take advantage of this free advertising opportunity.
Resources:
13. Hold Contests on Social Media
Running contests is an inexpensive way to attract attention, promote a product, grow your email list, drive traffic to your site, and spread the word about your business.
Whatever you give away, make sure it's related to your business. You don't want people entering just for the prize.
Have a deadline for entering, keep it simple and follow the guidelines of the social media platform. They all have their own do's and don'ts when it comes to contests.
Resources:
14. Offer Coupons
Coupons and promotions are a great way to drive traffic, grow your email list, boost sales, and move older stock.
They can be emailed to your list, downloaded to mobile devices, and pop up on web pages. You just need to pick the right strategy, always with your goals in mind.
A word of warning. Don't overdo your use of coupons as you end up training customers to wait for your next discount before they buy from you again.
Resources:
15. Respond to Online Reviews (Good & Bad)
Online reviews can make a big difference to buying decisions. Today, they're everywhere:  TripAdvisor, Google My Business, Facebook, Amazon, consumer review sites.
You can't afford to ignore them.
Good reviews are wonderful, and bad reviews need to be handled well. But both give you valuable insight and customer feedback. Learn how to monitor, manage, and respond to your reviews. And always keep it professional.
 Resources:
16. Become an Expert in Your Field (That the Media Flock to)
Register on Help A Reporter Out (HARO) to boost your online exposure as an expert. Journalists and bloggers post questions or requests for information and, if it's in your niche, you can jump in with a response. If the journalist uses it, they'll quote you, giving your business free publicity.
Resources:
17.      Create a Referral Program
Research shows 83% of Americans say word of mouth recommendations make them more likely to purchase a product or service.
So, start encouraging customers to introduce others to your business by
offering them rewards or incentives.
Resources:
18. Try Google AdWords and Facebook Advertising
Online advertising is an enormous topic. You need to do your own research and I would recommend talking to some experts. But here's what you need to consider:
The best form of online advertising depends on your product or service, customers, and budget. There is no right or wrong.
Before you jump in, be clear about your goals. Do you want direct sales, brand awareness, foot traffic in your store? This will influence where and how you advertise.
Be prepared to continually test and tweak your ads to know what's working and what isn't.
Using an agency or consultant can save you time and money. If you don't have the budget to outsource this service, you can certainly do it in-house, but proceed with caution. It's very easy to throw good money after bad.
 Resources:
19. Give Webinars a Go
People crave information, and webinars are a great way to provide it. Better still, webinars can generate leads and make sales while interacting on a personal level with your customers. And they're not as scary or technical as you think. Here're a few pointers:
Spend some time selecting a topic – it must be of interest to your customers.
Don't wing it. Plan it out, structure your time properly, and do a rehearsal.
Include a call to action at the end (otherwise what's the point?)
Promote the backside out of it.
 Resources:
20. Power Your Marketing with a Web Analytics Tool
It's not enough just to have a website. You need to know how it's performing by using a web analytic tool that's able to collect data on:
Which pages people love, and which need work.
Search terms people are using to find you, and where they're coming from.
How visitors navigate through your site, or how quickly they leave.
Valuable demographic and behavioral data.
Which advertising and social media campaigns are working.
This is just the tip of the iceberg.
The best and most widely used tool is Google Analytics. It can take some effort to master, but it's worth the investment of time, and it's free.
Resources:
Now you know how to rev up your small business marketing online, but what about offline? There's a ton of opportunities away from the internet, particularly if your business serves a localized area.
Offline Marketing for Small Business:  15 Nifty and Thrifty Local Marketing Ideas
There's more focus on digital marketing these days because it's an effective way to reach potential customers without spending a fortune.  But offline marketing is still relevant, particularly if your business is local. That's why the best marketing strategies include a combination, with a handful of offline marketing activities, like these 15 ideas.
1. Network and Build Relationships
Networking works. Go to local industry or business events in your area, forget the sales patter and pin back your ears. Meet lots of people and listen for opportunities. And always follow up. If you've collected some business cards, send them an email the next day to let them know you enjoyed meeting them.
Building relationships like this takes time but pays off in spades down the track.
2. Become the Local Expert in Your Niche
When you become known as a local expert, you'll be the first person the media and others turn to when they need industry knowledge or advice. This can give you a real edge over your competition.
Let's say you're a real estate agent. Link your knowledge (the state of the real estate market) to a current news topic (bank interest rates) and contact the local paper to see if they're interested in quotes or information. Or offer your services as a presenter for seminars and workshops.
This form of marketing gives you free exposure and keeps your business top of mind in your local area.
3. Create a Buzz With Some Local PR
Local media are always looking for new leads and interesting stories. Think of all the opportunities for crafting a press release, like the appointment of new staff, the launch of a new product, winning an important contract, or sponsoring a local sporting team.
You're not always going to make it into the paper, but when you do it's worth its weight in gold (and advertising dollars).
4. Collaborate With Other Complementary Businesses
Valentine's Day is coming and you run a limo company. Why not get together with a local restaurant and florist to package up a romantic offering: a ride to dinner in a chauffeur-driven stretch, with a bunch of roses on the side.
Collaborating and cross-promoting your products with other businesses can be highly effective and make your marketing dollar stretch even further.
5. Create Eye-Catching Business Cards and Corporate Stationery
Just because everyone's online, it's no reason to neglect your corporate stationery. In fact, there's even more opportunity to stand out from the crowd with some creative and exciting designs.
Think outside the box with some square or folded business cards or emboss your letterhead with gold foil to grab their attention. Two easy-to-use and free design tools are Edit and Canva. Give them both a try.
6.        Brand your company vehicles
Turn your car or delivery van into a mobile billboard. Here are a few tips:
Keep it simple. No-one's got time to read more than a couple of words as they whizz past.
Make sure your logo reflects what you do. 'John Smith' means little, but if you add the words 'Personal Trainer', it's much clearer.
If you have a business premise, include the address, but otherwise, use your website.
Don't forget to put important details on the back panel for the prospect in the car behind you.
Make it memorable and have some fun. Like Noel Devereaux, a house painter, did:
7. Local marketing event ideas for small business
Host an education or information session, a networking event, or presentation. If you sell cars, maybe do a workshop on 'Car Mechanics 101' for women. If you're a lawyer, host a presentation on how to prepare a will or estate planning. Be generous with your time and knowledge.
Free events offer great value for money and keep your brand top of mind with potential customers.
8. Sponsor sporting teams or local causes
Get your logo on the shirts of your local football team or support a charity or worthwhile cause. A sponsorship – especially in close-knit communities – gives you another outlet to build awareness for your brand, run promotions, send out press releases and organize events.
The trick is in knowing how to make the most of your sponsorship dollars.
9. Use customer loyalty cards
Loyalty programs are everywhere, from international airlines to local coffee shops – because they work. People love being rewarded for their custom and getting something for free. So, think about how you can reward and retain your best customers and keep them coming back for more.
10. Produce branded merchandise to use at events, promotions and as prizes or giveaways
Give your customers a free gift – printed with your logo – and turn them into instant branding ambassadors. The benefits of branded merchandise are multiple, and your marketing message can live on in homes and offices for years.
11. Direct mail marketing
Cut through the online noise with some direct mail marketing, which lands directly in your prospect's mailbox. Physical letters stand more of a chance of getting opened, and the response rate is still high. However, direct mail works best when it's coordinated with your online activities.
12. Leverage Guerilla Marketing – It's Affordable and Fun
Guerilla marketing is ideal for small businesses that want to make a big impact in their local area. It thrives on highly creative, low-cost publicity stunts, or covert marketing that gets people talking.
Let your imagination run wild, and go for laughs, like this:
13. Flyer Distribution to Key Areas/Suburbs
Flyer drops – delivering a flyer or catalog directly to peoples' homes – allow you to target key areas in your town or neighborhood and it's a good way to test new products or offers for minimal cost.
It's a perfect tactic for restaurants, real estate agents, and other small businesses whose customers come from a defined area.
Here are a few tips:
Convey one clear message only. This isn't a brochure.
Flyers work best when you have a special offer like a coupon, a discount, or a sale.
Put a time limit on your offer.
Put the same offer on your website or social media pages. If people go there to check you out, it strengthens your marketing and makes you look more professional.
Include a call to action.
14. Jazz up Your Shopfront
If you have a shop front, don't neglect it.
Refresh your displays as often as you can to surprise people who pass by regularly.
Change them with the seasons to keep them up to date.
Keep it clean and uncluttered.
Put your featured product at eye level.
Light it up at night so it's working for you 24/7.
15. Become an Exhibitionist
Attending a trade show or exhibition is a great way to showcase your small business to a captive audience (they're attending because they're already interested in your industry or niche.)
It gives you the opportunity to increase your brand awareness, talk face-to-face with prospective customers, get feedback, and collect as many contacts as you can to boost your email list.
6 Other Small Business Marketing
Tips: The Bonus List
Nurture your existing customers: They give you the best ROI.
Offer sales incentives to your team: Turbocharge your team's efforts with desirable (and achievable) rewards.
Discover small business marketing automation: These tools aren't for everyone, but if just one of them makes you more productive, that's a good thing.
Consider small business marketing services: There is any number of agencies, freelancers, and consultants who offer a range of marketing services. Sometimes, spending only a few hundred dollars on a skilled writer, or a geek with the right technical skills can save you thousands in the long run.
Give it away: Be generous with your time and skills, or give away a free consultation, sample product, or trial period. Pay it forward and you will reap the rewards.
Talk to your customers: Listen to their feedback, learn from their compliments and complaints, and always design your marketing to suit their needs, fears, and desires.
A Final Word on Small Business
Marketing
Marketing is not an exact science. In fact, you need to be prepared to try and sometimes fail and to constantly measure your efforts.
But if you always have clear goals, a well-reasoned small business marketing plan, and your customers at the forefront of everything you do, then – hey presto – you'll soon discover what tactics attract the most profitable customers for the least investment.
Then, refine and repeat. Before you know it, the needle will begin to move, sales will accelerate, and your business will finally grow as you'd hoped.
So, what are you waiting for? Download your template now and start planning the future you'd always wanted for your small business.
Download Your Small Business Marketing Plan Template
Cheers, Mel